Weekly Diamond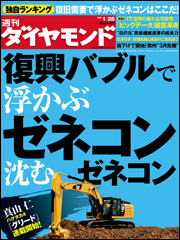 Japanese business periodical, Weekly Diamond, is doing an article on the Walt Disney Company for their February 25th issue. It's a huge company of about 156,000 people so they went to a bunch of the Disney companies, including mine, and talked to all sorts of important people.
But they also talked to me, presumably because they wanted to interview people who spoke Japanese and I was as close as they could get what with everyone else being so busy working on the next project.
So I spent lunch today talking with several Japanese journalists trying to answer questions that I think I understood about my company. It was a surreal experience.
I don't know if they're going to use any of what I say in the article, but my mom was pretty excited.