Backgrounds and Minus Signs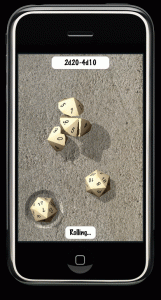 Tracy took a bunch of pictures around the house and made a few new backgrounds for you all. Here's one of them: Sidewalk. The next update will have a total of 5 backgrounds but I'm still trying to work out what they'll be.
I also implemented a minus sign. The old "+" button now says "+-". If you press it once, you'll add values. If you press it twice, you'll subtract values.