Wednesday, January 27th, 2016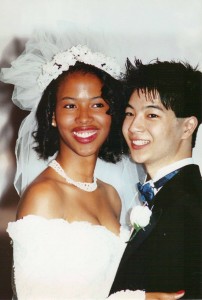 As of today, I've been married half my life! I can't think of much else that I've done for as long.
I guess it's kind of an accomplishment of sorts, but I didn't particularly do anything for it. I married the first person who was willing to go out with me (come to think of it, she may have been the last). So I think I just got lucky.
If I were to have any advice for the heterosexual ladies, date short guys because they're more likely to do more housework and less likely to get divorced. And for the heterosexual guys struggling to find dates, apparently Black women respond the most.
Also, communication blah, blah, blah.