CG Event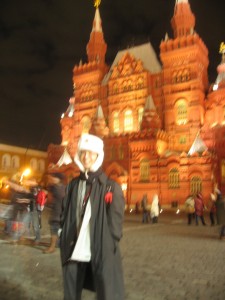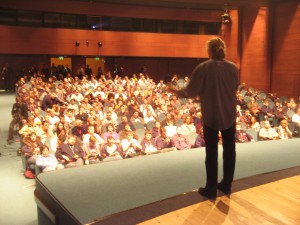 Over the past weekend, I had the opportunity to speak at CG Event, Russia's biggest computer graphics conference. I think there are something like a thousand people attending and it's filled with classes, presentations, and even a few contests. Check out my Flickr page for more details about the trip.
I found out a great deal about the Russian effects industry and hopefully the people at the conference enjoyed my little talk. I think they were as curious about me as I was of them. They've become very successful at doing effects work like set extensions (where you extend a live-action set with CG models) and fluid and particle systems. They're also starting to really explore character animation and things like pre-visualization.
The greatest thing about the Russian effects industry is that take many of the things that we do here in the US but add a very Russian sensibility to them. They've already come out with some incredible effects movies (Nightwatch, Daywatch, and Wanted starring James McAvoy and Angelina Jolie) that are unlike anything we do here. Next year, they're coming out with a movie called Inhabited Island. I hope it comes out in the US. It's just a matter of time before they come out with a full CG animation. I'm really looking forward to seeing what they come up with.