Merry Christmas!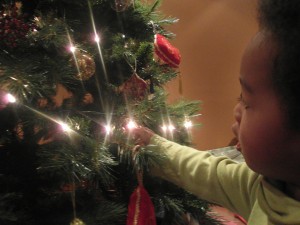 The very best thing about Christmas when you have a kid is that you get to experience it all again, through the eyes of the child.
I don't think Dyson quite realizes what's going on, but he does seem to like the tree. I hope he likes his gifts. I got him a little bear puppet and Tracy got him a giant tool bench set.
That's a little bit of a spoiler, but I don't think he can read yet.