48-Hour Film Festival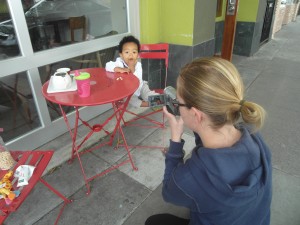 Over the weekend, I participated in another 48-hour film project.
You may recall the last times I did something like this with Agent Pepper and Rollin' 3. Like then, this was a ton of fun working intensely with friends and a chance to make a couple new ones.
But this is the first time I've done something like this since having a baby and he got involved as well. (Surprisingly, it wasn't my idea to have him in there, but I think it worked out well in the end.)
They still want to work out some of the technical issues before posting it online. But when it's up, I'll link the final project and talk about some of the experiences in that post. In the meantime, I'd like to thank the nice lady at the park who let us film her grandson.
Check it out, I've got an official online badge and everything!