The Unsexiest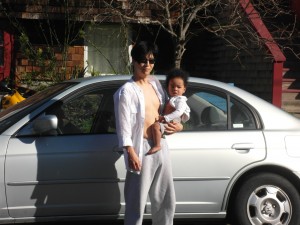 A couple of my friends (one male, one female) were talking about profile pics for an online dating site they're on. Apparently, the three "don't"s for men are:
don't show your chest or abs if you're over 30
don't hold a baby
don't pose in front of your car
Of course, this meant that I had to pose with my shirt open holding my baby in front of my car. Happy Valentine's Day!