Windows Phone 7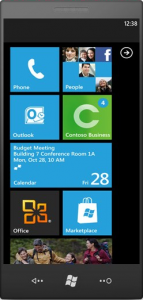 So … I got an email the other day from someone at Microsoft. He was like, "Hey, you've got a nice dice app! What do you think of porting it to Windows Phone 7?" And I was like, "What? I don't know anything about it." Then he proceeded to tell me all about it and offered to help me get started.
As it happens, there's a one-day workshop in learning how to write an app for Windows Phone 7 this coming Saturday in my general area. So I'm going to check it out.
Do you know anything about the Windows Phone 7? Are you thinking about getting one? If Mach Dice was available for it, would you buy it?