Heroquest Dice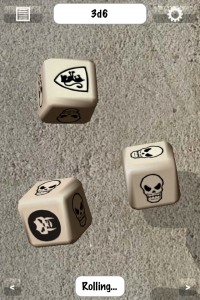 Do you play Heroquest? I never have, but someone asked me if I could make Heroquest dice for Mach Dice.
It seemed like an interesting challenge so I drew my own version of the icons (with actual pen and paper!), then Photoshopped it a bit to give it a subtle embossed look, and then created the dice in the app using the custom dice feature.
If you've got the Mach Dice app, you can download it for free by going to the Custom Dice Gallery on your iOS device. (The app will also automatically take you there when you go to Settings -> Custom Dice -> Download Custom Dice from MachWerx.com.) Enjoy!