NHK in the House!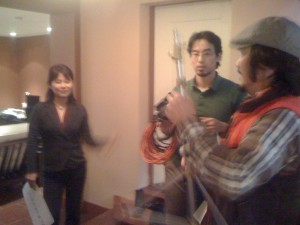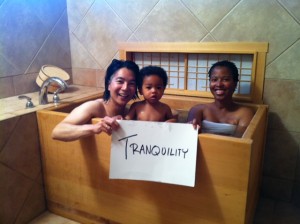 A couple years ago, I blogged about our ofuro (Japanese bath). It turned out to be one of my more popular posts so when Miki Ebara, a reporter from NHK, started researching into Japanese baths in America, she found my blog post.
One thing led to another and she decided to make a trip out to our home with a small film crew to shoot a short bit at our house. (I suspect Dyson's cuteness was a factor.)
I don't know exactly when the segment is going to air (maybe December?), but it looks like we're going to be on Japanese national TV taking a bath. And yes, Dyson and I are naked in it.