Return to Figure Drawing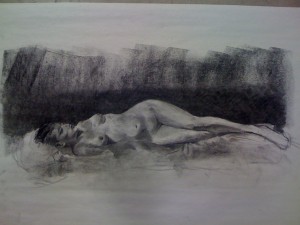 Now that Dyson is getting a little older and more independent, I don't need to be around quite as much. So I took the opportunity to get back into figure drawing again this week.
This is a two week pose and each week is a four hour session. It's been a while since I've been to one so I wasn't sure how it would go, but I'm pretty happy with how it turned out.