Rest in Peace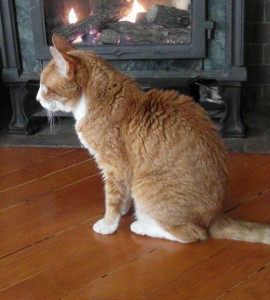 Our oldest cat had been struggling for the last few weeks and he passed this morning. I'd always wanted a cat as a kid but wasn't allowed to have one, so he was the first cat I'd ever had. And he was a good cat.
He did all the cat things he was supposed to do: keep my lap warm, greet our guests, and purr when scratched. But he also had a great deal of empathy and would comfort us when we were sad.
He was loved and he will be missed.