No Brazilian Mach Dice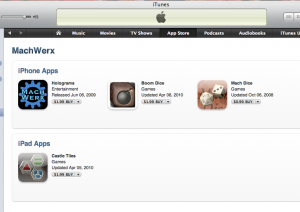 Someone in Brazil was kind enough to email me that they wanted to buy Mach Dice. Sadly, for some reason, Mach Dice wasn't available on the iTunes Store there. I've followed up by emailing customer support at Apple but now I'm a bit concerned. Are my apps missing from other countries?
If you happen to live outside the United States, would you mind clicking on this link and seeing if you see all four of my iPhone and iPad apps? You should see something like the image above. Thanks!